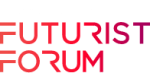 Dr. Dave Ulrich
Co-Founder and Principal
The RBL Group
Friday Sep 17TH | 09:30 am - 11:30 am SGT
Futurist Forum - Architecting the Future of Work
Action Plan for CHROs by Dr. Dave Ulrich - Co-Founder and Principal at The RBL Group
(By invite only session for CHROs)
The world of work has changed and organizations at large are transforming at warp speed. Leaders are forced to reset almost every aspect of work — from business models to talent management to capacity building. And they must continue to adapt to embrace change for the foreseeable future. But, for corporations, charting the path forward and designing the future of work is way too complex and cluttered with the crisis still on.
HR executives and business leaders are now called on to get things right and build a better future of work. But HR chiefs, who proved their resiliency during the pandemic, are challenged more than ever with rising expectations from employees and other stakeholders. Building organizational resilience and delivering value to all stakeholders is not easy.
We are delighted to announce that Dave Ulrich, the management guru, would be joining us for the masterclass which will be hosted on September 17 virtually.
This masterclass designed for the top CHROs will delve deep to help talent leaders equip themselves with strategies, skills, and tools so they can rise to the opportunity and help drive the larger business transformation.
Share your interest to join for this one of kind opportunity to learn from the guru
Community Partner