Talent Magnet: Hiring & Onboarding Program
FORMAT:
Online Cohort Course
START DATE:
May 24th, 2021
Join us to learn from remote recruiting leaders and industry specialists about their virtual strategies and practices!
Learning Objectives
Virtual Recruiting: what's new and upcoming?
Learn about best practices and what you can be doing to improve your processes
Elevate candidate experience throughout the process
What You Will Learn
Reflect
Recruiting and Onboarding 2021

Virtualizing recruiting and onboarding: Key challenges in 2021
What does the future of virtual recruiting and onboarding look like?

Assimilate
Engage, simplify and elevate

Latest trends in technology to support virtual recruiting and onboarding
Measuring candidate steps and keeping candidates engaged through the process
Simplifying virtual recruiting and onboarding to cut down time & maximize engagement
What can we learn from fully remote companies?
What are best practices in the virtual world?

Live Group Coaching
Masterclass

Recruiting Remotely? Join the masterclass to learn Designing strategy, processes & measures for success.

Apply
Redesigning your journey

Templates: Re-designing your virtual recruiting and onboarding journey; cost analysis; technology mapper & measures of success
Apply: Re-think either your entire or parts of your recruiting and onboarding journey, share and feedback to others about yours and their ideas.

Contribute
Add into each other, share & grow

Peer Feedforward: "Better if" mindset, add to your peers elements that can help them be more effective as team leaders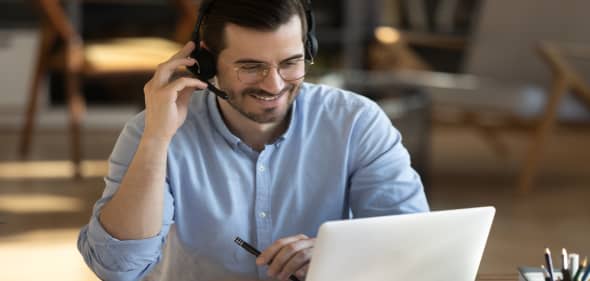 FORMAT
Online Cohort Course
START DATE
May 24th, 2021
Go Deeper with Certificate Programs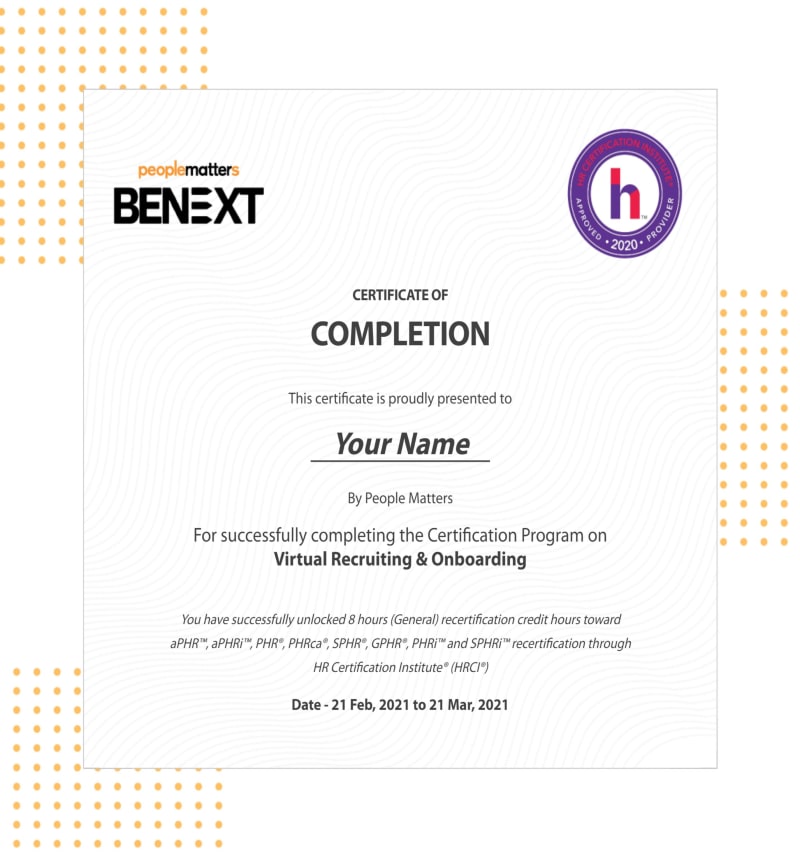 Matt Alder
Producer and Host
The Recruiting Future Podcast
Liam McNally
Diversity and Inclusion Partner
GitLab Inc.
Manoj Kenadath
Head of Talent Acquisition, India & EMEA
Atlassian
Rajesh Ahuja
Global Talent Acquisition Head
Infosys
Looking for a dedicated virtual learning program for your team?
Going remote is a team sport. Like any other massive change process, it requires a complete shift in mindset, skillsets and toolsets. We encourage you to take the certification courses as a team so the learning is inclusive and has the biggest, most effective impact.
Join as a team, leave as a force
Collaborate with a
Global Community
Learn from the Global Experts
Our expert coaches and global thought leaders have extensive applied industry knowledge. They'll help deepen your understanding and application of the program content by facilitating group discussions, live coaching moments, and assignment feedback.
Expand Your Network
Join virtual live coaching groups for deeper conversation, reflection, and connection led by our expert coaches and global thought leader and connect with learners across the globe.
Receive Feedback
Gain tips, techniques, and feedback guide on your assignments; and share and receive feedback on assignments from peers.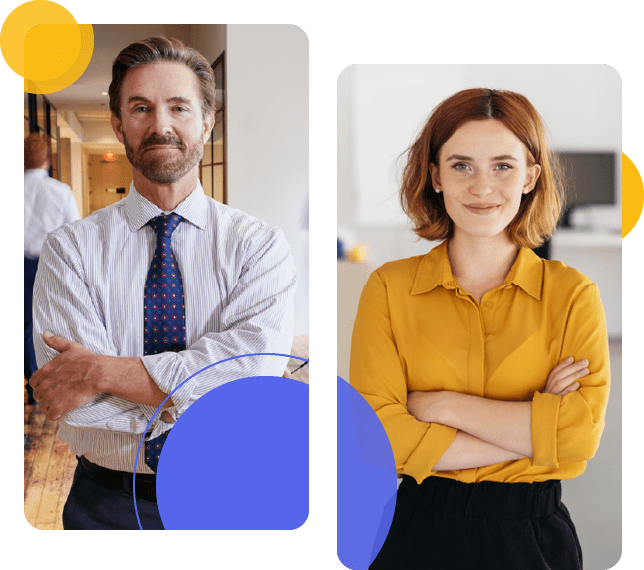 Loved by Learners Across the Globe
Sharing of key insights by expert speakers in a succinct manner. Quick way to pick up insights and tips to build people analytics.

Joelle Chui
HR Leader, NTUC
I believe the overall program structure pre-work, session & post interactive work has made this a learning experience! As the multiple concepts and experiences, prompts you to dig deeper and opens your learning horizon.

Swapna Nair
Vice President Human Resources, Share Chat
I love the seamless delivery of the topic and that the presentations included examples of how other companies are doing it. How the speakers were so knowledgeable and generous of their learning is simply amazing.
Maria Cristina L. Abelarde
HR Leader, Negros Women for Tomorrow Foundation
An amazing learning platform by #PeopleMatters Team in enabling HR community to #Resolve, #Remagine and #Reconnect the journey of Employee Experience. Apart from getting key insights from Industry experts it offered peer to peer learning through reflection, assimilation and application of concepts around the complete Employee Experience. Great insights from all expert speakers

Anushree Verma
HRBP, HCL
People Matters Certification Program was a unique experience of learning various EX solutions across the employee journey on how to reconstruct it in today's context and maximize engagement, alignment, and productivity. With over 600+ participants and 10 Global Experts facilitating the live sessions, People Matters gave me the unique opportunity to interact, discuss ideas and network with fellow participants. Thank you People Matters for providing this wonderful learning opportunity.

Sandeep Kumar
HR Engagement Partner, Maersk Global Services
Loved the BeNext learning platform blend of synchronous and asynchronous learning. Participants have a daily target! If they don't reflect on the short video or learning item and comment on a topic... it disappears by the end of the day! Planned constraints like this 'motivate' participants to stay on track. The engaged core group of 'Navigators' work with the 'lighthouses' to help others to be engaged as well. Each section also has a great set of reflective questions that generate deep insights. Great job Ester Martinez and team BeNext and People Matters!

Rohit Shenoy
AVP HR (Organization & Talent Development), Sterlite Power
Just finished the content of week 2 of People Matters BeNext Online Facilitator training. After week one, leading a virtual team, week two focused on facilitating meetings online. I am not new to the topics, but I am really learning a lot. The best part? Getting to experience many new tools and ideas during the live Masterclasses, while interacting both during the live sessions and on the learning platform with inspiring professionals I would most likely never had the opportunity to meet in the physical world. Thanks to the Peoplematters team around Ester Martinez making this possible! Looking forward to two more weeks of the program to come! #peoplematters.

Sandra Wohlers
Head of Human Resources, ERNI Asia